There's a street in the town of Speedway, Indiana called Winton Avenue. I always wonder how many people pass through that intersection and know the namesake. Okay, probably nobody. Whether anyone cares or not, the answer is (drum roll) Alexander Winton. Why? Winton was one of the pioneers of the American automobile industry. Indianapolis Motor Speedway founders Carl Fisher and James Allison also founded the hugely successful Prest-O-Lite compressed gas company and designed the town of Speedway as a kind of campus for their employees. The visionaries in the automobile field were perfect namesakes for street names.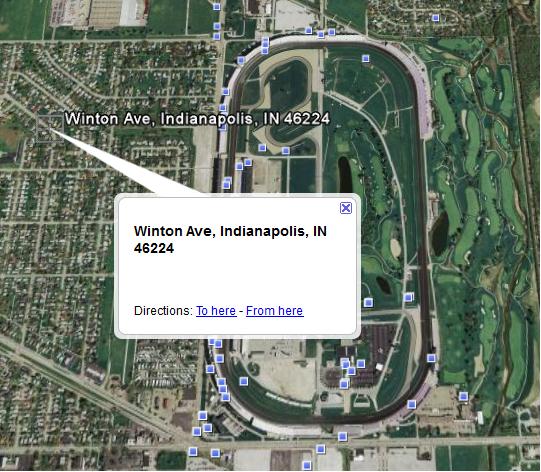 In the earliest few years of the 20th Century, Winton's company, the Winton Motor Carriage Company (based in Cleveland) was the largest and most profitable car manufacturer in the country. Born in Scotland in 1860, Winton lived the American dream. He followed his sister and husband to the United States in 1879 and apprenticed as a machinist and assistant steamship engineer in New York. After marrying his childhood sweetheart he moved to Cleveland and eventually established a bicycle repair in the 1890's, as did most of the gearheads who would eventually build the automobile industry. By 1902 he was a millionaire and the president of America's most powerful automotive company. Having set speed records on American horse tracks and raced in Europe as the United States representative in the James Gordon Bennett Cup, Alex Winton was also acknowledged as America's top race car driver. This lasest until he was toppled from that perch by Barney Oldfield in Henry Ford's "999." Winton hired Oldfield to do the driving in 1903. Winton enjoyed success for many years, but the maturation of the automobile industry began to weed out the players. His car business passed into history in 1924. Winton passed away June 31, 1932.
 
Thomas Saal and Bernard Golias' biography, "Famous But Forgotten" is the best single source of information on this important man.