The art of WK Gilbert (Gilbert Art) was center stage at the May 2009 art show hosted by Carmel, Indiana's Art & Soul Gallery. Gilbert impressed onlookers by creating art "real time," depicting the beautiful street scene of this bedroom community north of Indianapolis. It was a glorious, sun-drenched day, making a perfect opportunity for the director of the event, Roger Brummett, to introduce Gilbert as the official artist for the upcoming feature-length motion picture about the first Indianapolis 500. Brummett is also the associate producer of the movie, currently operating under the working title, "500."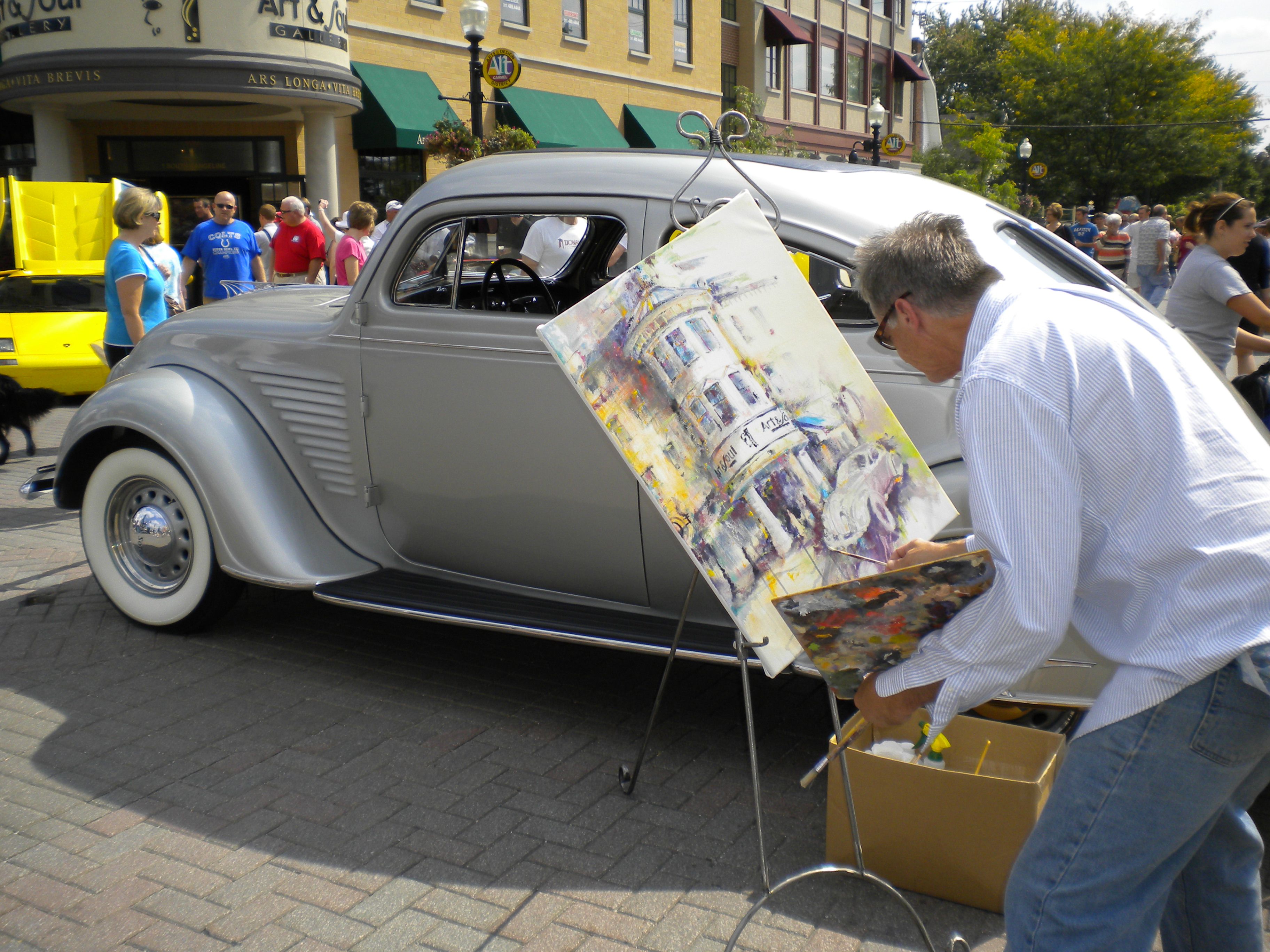 This was the second annual Artomobilia show and Gilbert painted in front of the Art & Soul Gallery and at a stage area overlooking the entire event. Carmel's art and design district was closed to traffic as the show featured 150 vintage, rare and exotic vehicles. A very special guest at the event was Anne Marmon Greenleaf, the oldest living direct relative of the Marmon family that ushered the Nordyke & Marmon Company into the automobile business.  This was the company produced the first winning car of the Indianapolis 500, the Marmon Wasp. Check out photos of this exciting event in this site's new image gallery dedicated to the work of Gilbert supporting the exciting new movie.
 
Anne's grandfather Walter Marmon served as president of the business with her uncle Howard Marmon as chief engineer. The company was reorganized as the Marmon Motor Car Company in 1926. For more information on Anne Greenleaf, check out part one and part two of the Culver Citizen's report on her and the Marmon family.